What are group trips?
Group trips are speciality dates sponcored by either a resort or club. Group resort travel is where the resort is packed with the like minded people, many are Hosted by a Dream Pleasure Tours Host.
Can anyone attend a group trip?
Absolutly all group trips are open to whomever wants to join.
SLS Sexy Beach Party Aug. 8-15, 2015
Call 1-800-349-3025 Ext To Book.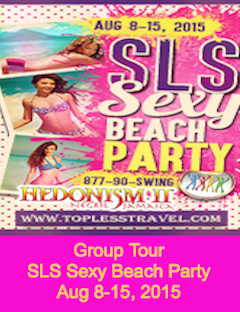 Starting at:$151 /person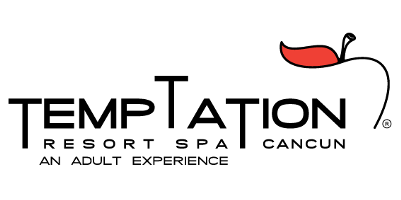 All Inclusive week just $1,184.22 / Couple

Call Now to Book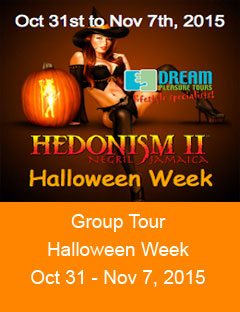 Starting at:$163 /person

VAMPIRES & VIRGINS AT DESIRE RIVIERA MAYA OCT. 31 TO NOV. 7, 2015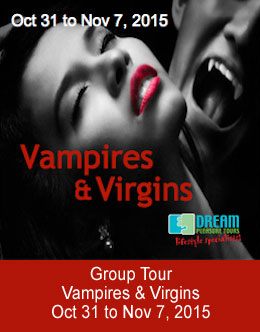 Starting at:$432 / couple

SLS Exchange Invades Hedo
Call 1-800-349-3025 Ext To Book.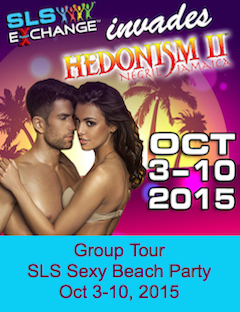 Starting at:$158 /person

ONE LOVE - HEDONISM II, NOV 7-14, 2015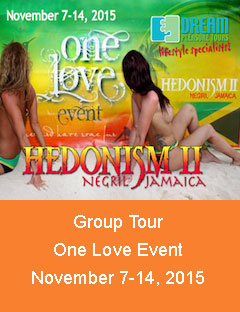 Starting at:$163 /person

LOVE VOODOO FEST NOVEMBER 14-21, 2015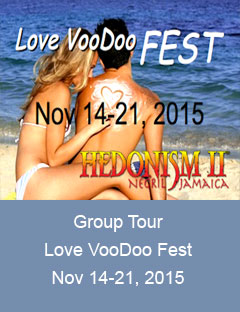 Starting at:$163 /person


November 29 - December 6, 2015



Starting at:$950 /person