WILD ON DESIRE PEARL DESIROUS PARTY APRIL 11-18, 2015
ACCOMMODATIONS
Call 800-349-3025 for rates and availability on the following room categories.
Ocean View Accommodations $ 726.00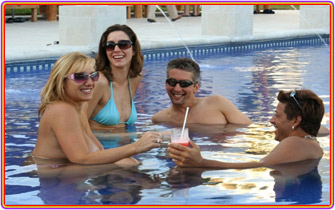 Jr. Suite Accommodations $ 836.00
Master Suite Accommodations $ 960.00
Master Suite with Plunge Pool Accommodations $ 1,110.00
Penthouse Accommodations $ 1,442.00
DEPOSITS
Deposits are due at time of booking - $500.00 deposit due for Ocean View Accommodations and $1,000.00 deposit due on all Suite Accommodations booked.
Balance due by January, 10th, 2015
TRANSFERS
Airport/Resort transfers are $95.00 per couple Round Trip.
CANCELLATION POLICY
Cancellations prior to ---- are subject to a $100.00 per person cancellation fee
Cancellations after ---- are NOT refundable, no exceptions!
Desirous Party and Dream Pleasure Tours bring the WILD back to the Desire Pearl
Desirous Party is joining forces with Dream Pleasure Tours to bring yet another sizzling event to Desire Pearl Resort and Spa. This group trip hosts special theme nights, guest DJ's spinning the latest dance hits, and old school favorites as well as a little spice is nice salsa to get a body in motion. Dream Pleasure Tours is once again playing host and is the exclusive booking agent for this event. Desirous Party reps (Caitlin and David) along with Gary Booth from Dream Pleasure Tours will be on hand all week to assist with any of your travel needs and will be the official concierge's for guests and liaison's to the hotel.
Theme nights to be announced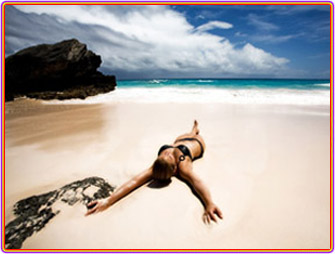 The absolutely gorgeous Desire Pearl is a gem among gems. The Pearl is the newest resort of the Desire group and is an elegant venue for lifestyle friendly and clothing optional travelers. The resort is located on a white sugar sand beach with a Palapa Pier jutting out into the Caribbean Sea. The Desire Pearl Resort and Spa boasts an attentive staff, gourmet restaurants, and décor and ambiance that is unrivaled in the Caribbean. This truly is a must see destination.
The Desire Pearl has an artfully appointed Mediterranean design the resembles an elegant villa and fits in the tropical environment, perfectly. The clothing optional resort offers privacy for romantic veranda encounters only witnessed by the sea as well as designated playrooms for more public displays of affection.
The resort beckons guests to return time and time again. Every indulgence is heightened by the environment and the luxurious surroundings. Two gorgeous swimming pools are flanked by the Azure Caribbean Sea and invite guests to spend the day simply relaxing. There are also two specialty restaurants featuring International cuisine, in-room coffee service, and a world class spa featuring aromatherapy massage treatments by highly trained massage therapists. Desire Pearl is truly a tranquil destination where you can experience as much as you wish. Day trips to exotic Mayan Ruins such as Chichen Itza are among top activities as well as water sports, and all of the resort amenities. You will be treated like royalty the moment you step through the door.
Desire Pearl's luxury is perfectly teamed with exciting adult activities and entertainment bringing the opportunity for sensual exploration to vacationers. This is the perfect venue for making new friends and leaving inhibitions behind.
The resort is for couples only and is the perfect environment for renewing passion or discovering new experiences while testing the limits of your imagination, whether alone with your partner or in the company of new friends.
All rooms are ocean view and are sensual and welcoming to travelers looking for an a true get-a-way destination. Fine wood, luxurious linens, large living areas, organic toiletries, sensual surroundings, and an attentive staff offering the upmost discretion make Desire Pearl the only resort to consider when contemplating a lifestyle friendly, clothing optional resort.
Desire Pearl offers as much privacy as guests wish which comfortably supports those who are new to the experience of a lifestyle friendly/clothing optional environment. All couples are welcome regardless of experience. The resort offers a relaxed no-pressure environment where like-minded adventurous couples can meet and explore as much or as little as they wish. Whether you want to push your limits at the hot-tub or dance the night away at Obsession Disco or simply relax, relishing in the quiet solitude of the beach, Desire Pearl is the destination to do both.
Our Guarantee
If you haven't been on one of our erotic adult vacations before you may still not be convinced. So, here is our guarantee. If you go on this vacation and you don't have one of the best vacations ever, we'll give you a $200 travel voucher good for any other vacation.
Connect with other travelers and hear what they have to say at the World Exotic Travel Club.

Rates quoted are for the resort accommodation only. 

Call us to book by phone or if you have any questions 800-349-3025. EXT 207